I have started the tradition of making cookies every week like Mom used to to. I am making Hot chocolate Cookies this week.
The temperature is going to vary from the highs in the high 90's to highs in the low 80's this week so my menu will be part summer and part fall.
Since we are trying to save money, I am making a lunch that should last me all week. Last week was tuna pasta salad. This week I am making a chicken salad.
(This is very good. I added some arugula to my sandwich for added flavor. I am excited to get to eat this for the rest of the week).


For a healthy-ish low-carb dinner. We have BBQ Chicken Salad Hope this is good!
(This was a hit with JJ & I. I made 1 modification. I put BBQ sauce on the chicken before cooking it so that it had more of a BBQ flavor. We gave the kids just part of the BBQ chicken breast for their dinner and H told me that dinner was very good!)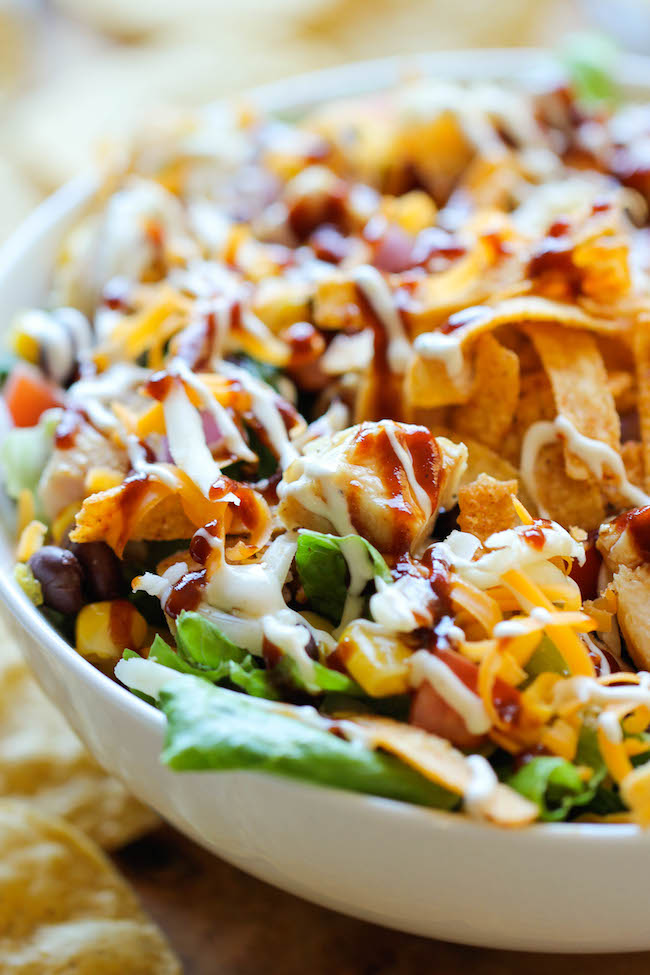 Pizza Bagels left over from last week that we didn't get around to doing. Boring but easy.
We are making Butternut squash lasagna which sounds perfect for fall and almost the start of football season.
(This was delicious. A loved it. Once we got H to eat it he really enjoyed it. There was enough leftover for us to save some for dinner next week.)
Via
And.... Football season officially starts on Thursday so we are going to celebrate in style with the Pioneer Womans Dr Pepper Spicy Pulled Pork on Hawaiian rolls. We are going to start football season off right!